Make your Next Corporate Event Stand Out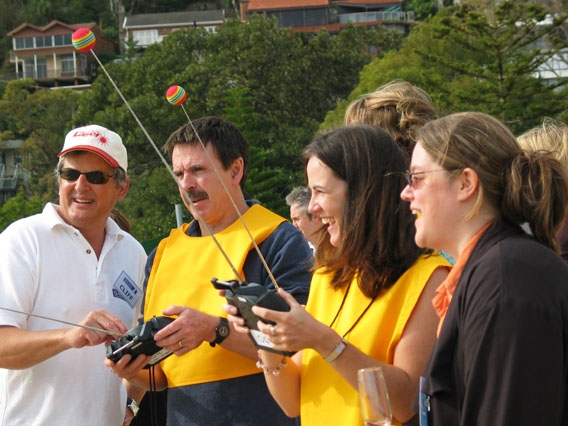 Model Yacht Racing for Corporate Events
is a service we offer to event managers and party-organisers in cities around Australia. We offer a unique sailing experience where no one will get wet, there is no required dress code, no previous sailing ability is required and is suited to a vast range of venues.  You can host your corporate event on land, on a boat, by a pool , near a lake, at a yacht club or waterside restaurant, or next to a river or a bay.
We supply the boats and a helper to get your guests acquainted with using the controls. Typically, party-goers will form into teams and teams will race against each other. Trophies and prize giving is optional and often appreciated.
Our experience in corporate events includes annual Christmas parties held on cruising yachts and at yacht clubs, and team building events at various locations. On every occasion, guests have been thrilled to discover that they will be racing model yachts at the event and are eager to get involved.
Contact us today to learn more about how we can help make your corporate event one that will be remembered.
Email: info@radiosail.com.au Tel.: 02-9954-0755
or download a brochure
RC Lasers_Brochure_Corporate Events